POSTPONED: Race Equity in Nonprofit Communications and Storytelling
19 May @ 9:00 am

-

3:00 pm
POSTPONED UNTIL FALL 2020
Please note that due to health guidelines related to the COVID-19 pandemic, this event has been postponed. We hope to schedule the new date for fall 2020, conditions permitting.
---
Join us from 9am-3pm on Tuesday, May 19 (WORKSHOP POSTPONED) for our annual nonprofit workshop! REGISTER NOW
Race Equity in Nonprofit Communications and Storytelling is a full-day workshop for nonprofit leaders seeking to develop communication strategies through a lens of race equity. Through small discussion groups, interactive presentations, and communications mapping, participants will begin to learn how to integrate the principles of race equity into their storytelling and communications. How do we design shared frameworks for building and repairing trust in the communities we work with? How do we begin to understand dynamics of power? How do we integrate the principles of equity and inclusion into the ways we think about communications? In this full-day workshop, you'll get the answers to those questions and more.
Participants will:
develop an understanding of concepts related to dynamics of power at the intersection of race, storytelling, and communications
gain access to tools and best practices for challenging racial bias in our communications
learn how to talk about structural racism and repair with colleagues, funders, and constituents
identify key strategies for championing equity and inclusion efforts through storytelling
engage in small group discussions in a brave and welcoming space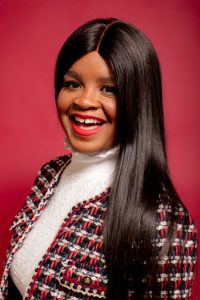 Cost: $50 per person (including lunch)
REGISTER NOW
Open to all nonprofit staff, board members, and volunteers. Organizations are welcome to register up to five participants; if you're interested in adding more, please email rachel@parkcitycf.org and request that they be added to the waiting list.
Workshop leader McKensie Mack is a facilitator, educator, researcher, and the founder of the McKensie Mack Group. McKensie holds more than 10 years of experience helping organizations, community groups, governing agencies, and healthcare organizations expand dialogues of equity across race, gender, class, disability, and sexual orientation. Their firm, The McKensie Mack Group, has partnered with communities nationally and globally to develop equity-centered communications strategies and cultures that identify and transform social inequity while giving people the tools to better their lives and communities. Using qualitative and quantitative data, the McKensie Mack Group helps communities develop REDI plans and implementation goals through a lens of equity, accountability, transformation, and power. Pronouns: They/them/their or She/her/hers.
Note: Tickets are fully refundable should public health guidelines mandate postponement or cancellation of this event.
Details
Date:

19 May

Time:

9:00 am - 3:00 pm

Event Category:
Related Events
2 September @ 9:00 am

-

10:30 am

16 September @ 9:00 am

-

10:30 am

17 September @ 9:00 am

-

10:30 am