Treasured Lands: A Discussion on Land Usage and Affordable Housing
11 October, 2018 @ 5:00 pm

-

7:00 pm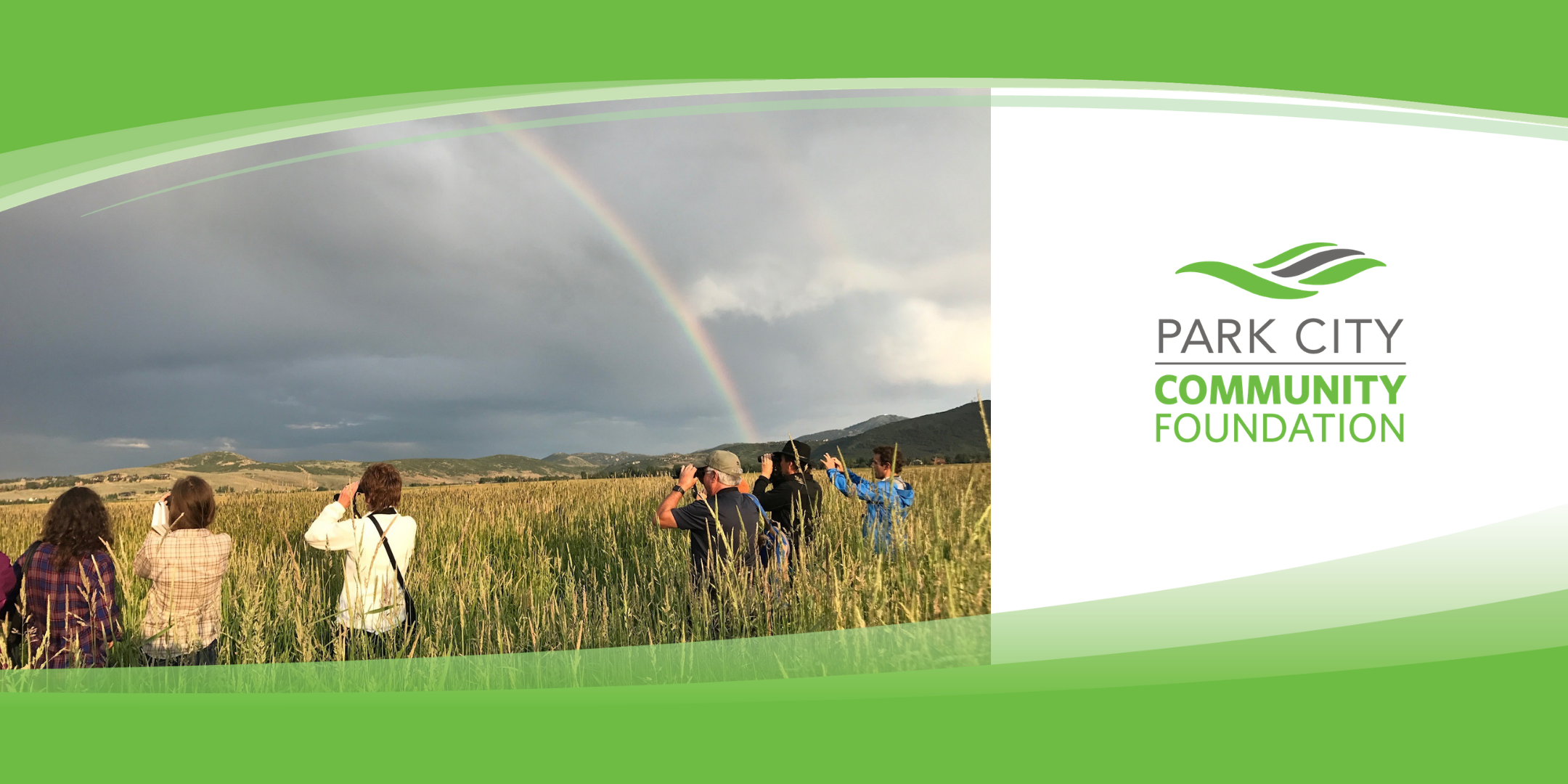 As part of our work to create an enduring philanthropic community for all the people of Park City, Park City Community Foundation is hosting a Crest Speaker Series event on October 11, 2018. The event will include a panel discussion with Bruce Erikson, Wendy Fisher, Scott Loomis and Bob Richer on our community's desire to to both protect open space and build more affordable housing in Summit County.
Bruce Erickson, Planning Director of Park City
Bruce and his team of eight persons are responsible for land uses, Historic District and Mine site preservation, and uses in open space areas. As part of this work, Bruce and his team bring forward recommendations for legislative action by the City Council to facilitate affordable housing and protection of open space. He served 16 years on the Park City Planning Commission and 3 years on the Historic Preservation Board.
Bruce has over 40 years Planning experience, primarily for environmental analysis and planning for winter resorts. He has completed ski area master planning projects throughout the US and western Canada, Norway, Sweden and China. He was the planner for several venues during the 2002 Olympic Winter Games and lead planner for the bobsleigh and luge venue at the Whistler Olympic Games. Bruce also accomplished ski area re-development projects for three venues from the 1994 Lillehammer Winter Olympics. He is a published author of articles relating to ski area impacts and development. Bruce began his career after serving in the US Air Force.
Wendy Fisher, Executive Director of Utah Open Lands
Wendy has been with the organization since its inception in 1990. Utah Open Lands is Utah's statewide land trust and has protected over 60,000 acres throughout the state. Most recently the organization successfully preserved of over 781 acres known as Toll Canyon. Utah Open Lands and Wendy have been recognized as a leader in conservation efforts in Utah. Wendy has served on various legislative task forces looking at agricultural, trail and open space preservation. She also served as one of the founding board members of Envision Utah. Wendy was the Vice Chair of the North Fork Preservation Alliance which became the Sundance Preserve at the Redford Center when it began in 1997 and has also served as an advisory board member for Vital Ground.
In 2017, Wendy was awarded the American Society of Landscape Architects Merit Award, shortly after receiving the 2016 Park City Rotary's Professional Citizen of the Year. In 2014 Wendy gave the opening remarks at the Columbia Law School, State Attorney Generals Program, Conservation Easement Conference. In 2011 Wendy received the Park City Board of Realtors' Community Service Award, and in 2010, Wendy and Utah Open Lands received the Utah Botanical Center's Environmental Stewardship Award. Utah Open Lands has also recently been recognized by the Natural Resource Conservation Service with their Utah Conservation Leadership Award as well as being the recipient of a 2008 Summit County Historical Society Preservation Award and the 2003 City Weekly's Best Of: Best Open Space Advocate. Wendy was also recognized by her board for her 20 years of service in 2011 with the LeRoy J. Pia Dedication and Service Award.
Wendy currently serves in an ex officio capacity on the Basin Open Space Advisory Committee and City Open Space Advisory Committee in Summit County and Park City. Wendy grew up in Utah County and credits her days riding her horse though the fruit orchards and the foothills of Mount Timpanogos as a fundamental reason for her dedication to land conservation in the state.
Scott Loomis, Executive Director of Mountainlands Community Housing Trust
Scott Loomis practiced law in Tucson, Arizona for several years prior to moving to Park City where he has served over seventeen years as Executive Director of Mountainlands Community Housing Trust (MCHT). MCHT has developed and currently owns 281 affordable multi-family units in Summit and Wasatch Counties and has built over 200 affordable for-sale homes. MCHT also operates a transitional housing program providing supportive services and consults on affordable housing matters with Summit and Wasatch Counties. Scott has completed the Achieving Excellence in Community Development program at the Harvard Kennedy School of Government.
Bob Richer
Bob is a former Summit County Commissioner. Prior to his election as County Commissioner, Bob was a member of the Park City Council. He has led numerous civic groups including the Park City Rotary Club, The Egyptian Theatre, KPCW and Mountainlands Community Housing Trust. Bob has been honored to receive the Community Leadership Award recognizing excellence in sustained community service and the Park City Chamber of Commerce Spirit of Hospitality Award for his dedication to the community. Bob is the President of Richer Development Services Inc., a real estate firm specializing in condominium and land development. Bob is a past president of the Park City Board of Realtors and has been honored by his peers multiple times as the Board Salesperson of the Year and Realtor of the Year.
Bob and his wife, Susan, reside in the Snyderville Basin and enjoy all Park City has to offer. Bob received his BA degree from Emory University and studied law at Washington University School of Law.
Thanks to our sponsor:

The signature Crest Speaker Series is open to Pinnacle, Apex, Summit, and Crest level donors, as well as special invited guests. Please RSVP to join the event!
Details
Date:

11 October, 2018

Time:

5:00 pm - 7:00 pm
Organizer
Phone:

435-214-7476

Website: