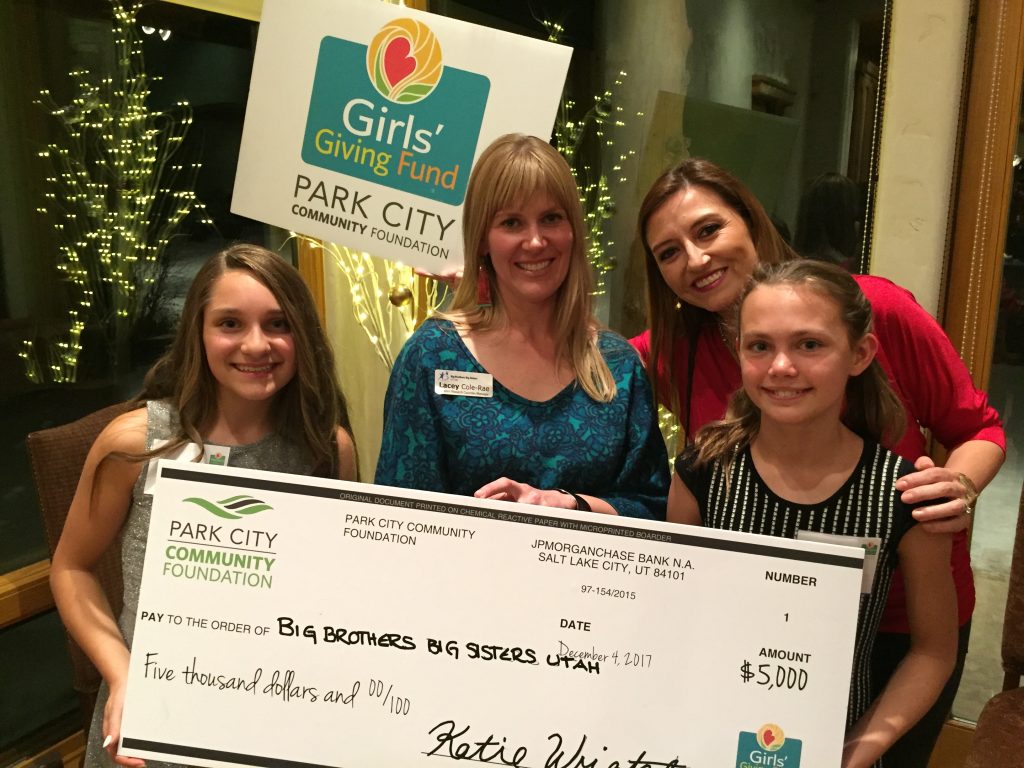 On Monday night at the annual Women's Giving Fund Holiday Party, history was made. Park City Community Foundation's newly formed Girls' Giving Fund awarded their first-ever grant to Big Brothers Big Sisters of Utah. The $5,000 grant will help children reach their potential through professionally supported, one-to-one mentoring relationships.
Seven of the ten founding members of the Girls' Giving Fund presented the award. "We are proud to recognize these young women who are making a difference in our community," said Katie Wright, executive director of Park City Community Foundation.
Girls' Giving Fund provides the opportunity for young girls to learn to work together, serve the community, and experience the joy of giving back. "We are the future of Park City," said Paige Rock, who at age twelve is the originator of the Girls' Giving Fund.
Park City Community Foundation launched the Girls' Giving Fund this summer with the goal to involve 100 girls in raising $10,000 to help nonprofits in Park City. Inspired by the Women's Giving Fund, this new effort gives girls the opportunity to directly join in strengthening our community.
There are currently 87 members of the Girls' Giving Fund, and they hope to get to 100 members by the end of 2017. If you know a girl that would like to learn more about becoming a member, click here.