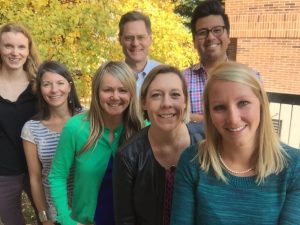 We're hiring – join our mission-driven growing philanthropic organization!
Park City Community Foundation is hiring a one-year contractor as the Office and Marketing Administrator and a part-time Development Specialist.
For the Development Specialist position, we are looking for a people-loving, detail-oriented, self-starter with fundraising experience to secure event sponsorships and steward prospective and existing supporters. We are looking for a one-year Office and Marketing Administrator contractor to provide support to three key teams (finance, fundraising, and marketing) as we transition databases and lead a year-long social equity program. The right candidate will have the opportunity to grow the critical skills necessary for the nonprofit sector while learning operating essentials for a successful organization.
To apply, we ask that you attach your resume and cover letter via HireVue and complete the webcam interview process. We know this can seem awkward at first, but we've found that it really streamlines the hiring process and allows us to get to know you better. If you have any questions, please reach out to Rachel Olson at rachel@parkcitycf.org or 435-731-4250.
Office and Marketing Administrator HireVue Link
Development Specialist HireVue Link
We also have the position descriptions translated into Spanish below:
Administrador de oficina y marketing – contrato de 1 año