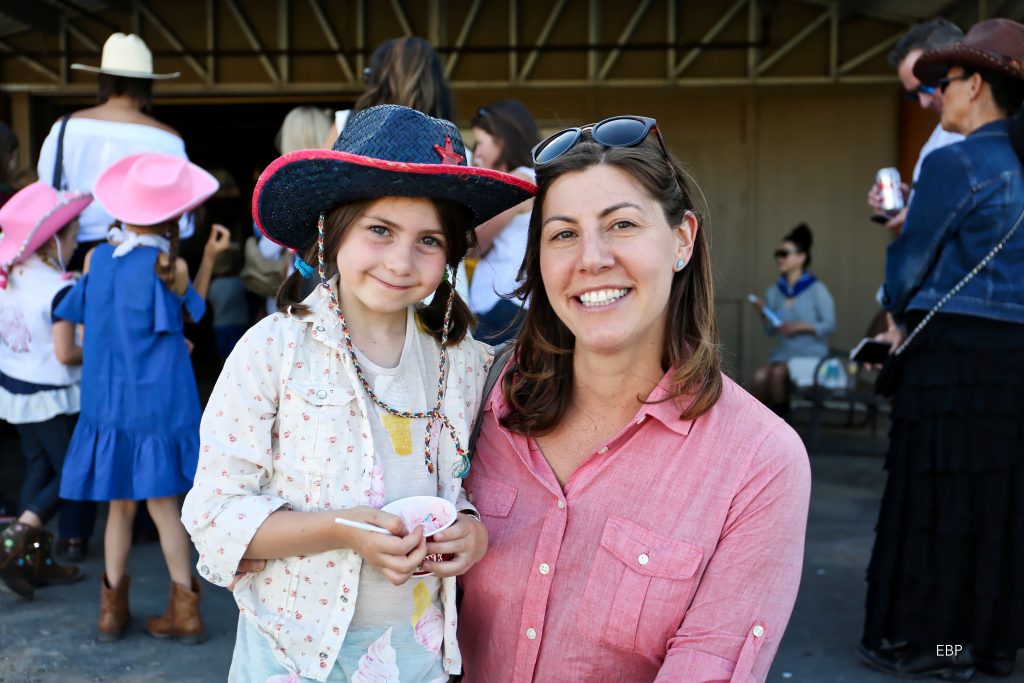 Why did you come to Park City and what made you stay?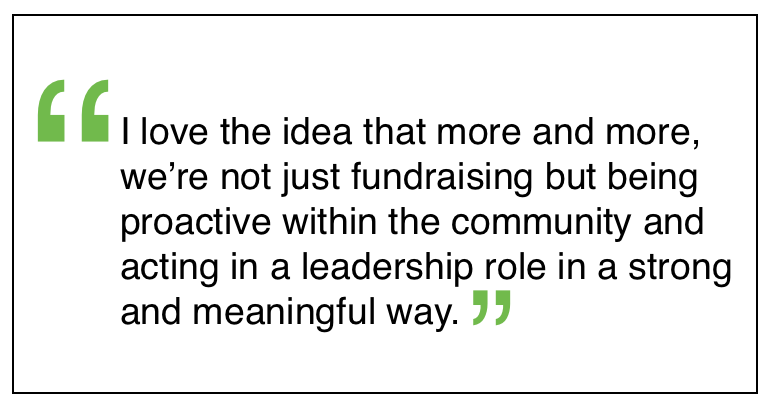 Courtney: I knew I wanted to go to a ski town, so after college, I did some thinking about which one specifically. Park City easily rose to the top. I liked the idea of it being accessible, that people could visit and I could travel easily as well.
Like many people I thought I'd be here for a few winters, but the community drew me right in. After I met Andrew and was considering moving to London where he was living, it was actually very hard to leave Park City even for a destination as exciting as London because of the relationships I had here. We lived in Hong Kong for a year and a half following London and are thrilled to be back to raise our kids in Park City.
Why do you think Park City is a unique place to live and give?
Courtney: It might be cliché, but I really do believe it is a true community. We notice it acutely when we have friends come. They will get a little bit of a window into Park City, and just keep saying "it's amazing how people are so plugged into the community." Living here, we benefit from all the reasons why people come here and also what creates the fabric of this place. Thinking about the community need and how we can help is part of essential balance in benefiting from a resort town and vacation life.
How do you fit giving into your life here?
Courtney: It's part of the awareness that we're trying to create at home and through circles of friends. I remember driving around with Parker (now 6 yrs old) three years ago for Live PC Give PC and we would seek out the corners where the volunteers would be waving signs and we would honk at the volunteers in orange shirts. That was a starting point to talk about what that day means and the reason behind it and its deeper meaning. There's so much going on here with the multitude of organizations giving back, it allows us to interact with people who share our passions.
How would you spend your perfect Park City day?
Courtney: Ski some powder and catch up with friends at a coffee house around town or go for an aprés ski beer. As time goes on, this more and more includes skiing with the kids, and that's really the sweet spot.
What does Park City Community Foundation mean to you?
Courtney:  It means so many things. We're somewhat newer to the Community Foundation, as it was started when we were away from town, but when we moved back we were able to learn about all the facets of the Community Foundation– not just Live PC Give PC, but to learn the benefits of having a Donor-Advised fund and how they strengthen the nonprofits here. To me it's the backbone of the community and the nonprofits. I love the idea that more and more, we're not just fundraising but being proactive within the community and acting in a leadership role in a strong and meaningful way. Park City Community Foundation has shown time and again the ability to identify a pressing need and be able to move it forward, like the work in mental wellness. I'm proud of the grant-making and this incredible capacity to affect change.