The Park City Climate Fund aims to engage greater Park City community members in implementing local, high-impact climate solutions that also have the potential to be effective in similar communities.
"The stakes for our planet have never been higher. The world is warming, sea levels are rising, and the impacts of climate change are occurring faster and stronger than originally predicted. It is a global crisis with no place for partisan rhetoric, requiring solutions at every scale and across every sector." —Tom Steyer, from the forward of "Drawdown" by Paul Hawken
Mountain towns like Park City have a special role to play in addressing global warming. We experience the impact of climate change in a visceral way when we have winter seasons without much snow, the essential ingredient for the economic livelihood of our community. Since the 1970s, Park City has lost six weeks of winter temperatures. Additionally, while our interests are local, our influence is much bigger than our small population. With the influx of more than a million tourists to Park City every year, we have the opportunity to inspire people who come here from around the world and who will take climate change lessons and solutions home with them.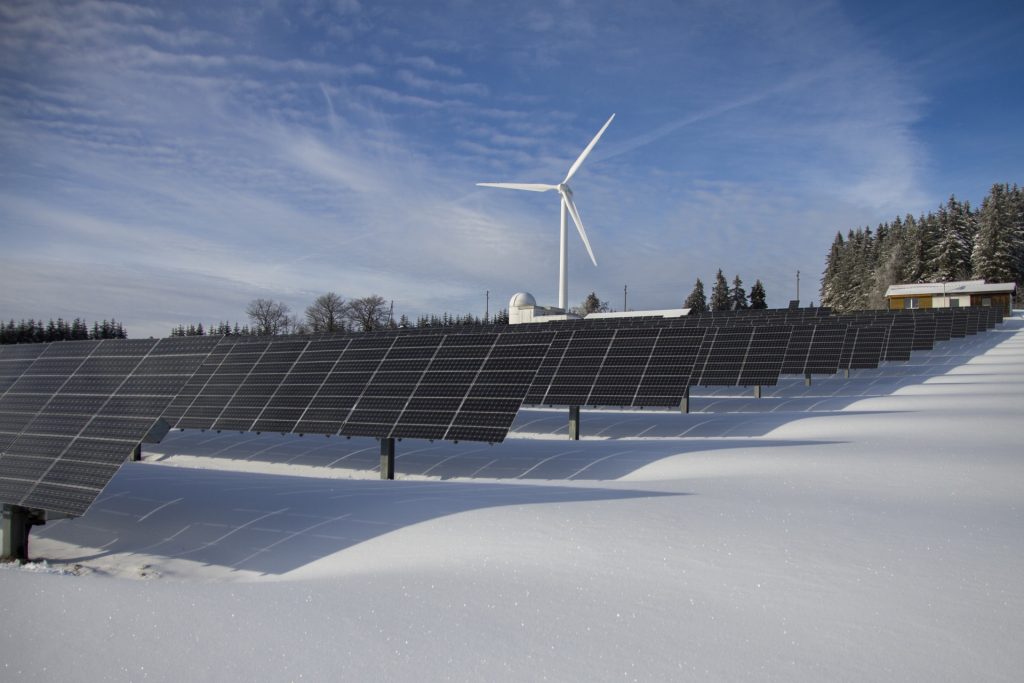 By accepting our shared responsibility to take climate action, Park City can reap a host of economic, health, and quality of life benefits for all. The Park City Climate Fund provides a critical step toward ensuring that we have the resources in place to implement substantive solutions that will have the greatest potential to reduce emissions or sequester carbon from the atmosphere.
Right here in Park City we can scale projects that have been proven to support the drawdown of factors contributing to global warming. We care greatly about climate change and want to be a leader and model for other communities—for the good of our local place and for the good of humanity.
Grants Process
Park City Community Foundation will issue annual or semi-annual requests for proposals (RFPs) or collaborative invitations aimed at specific areas of climate action. Applications for the fall 2019 grant round opened on October 2 and closed on December 5. Please see the current grant application guidelines and frequently asked questions for more details.
The Park City Climate Fund prioritizes projects that focus on the greater Park City area (including Summit County and adjacent areas) and its particular climate action opportunities. Applicants are encouraged to bring forward climate solutions of all kinds that fit the selection criteria listed in the guidelines.
A current partial list of potential areas of interest includes projects focused on tree planting, carbon sequestration through soils and vegetation, reduced food waste, regenerative agriculture, alternative energy sources, reduced energy use, a personal electric vehicle campaign, green building, public awareness campaigns, and others. Additional ideas for interventions may also be found on the Project Drawdown climate solutions list.
Selection criteria for grants are listed in the guidelines, and include elements such as impact on greenhouse gas emissions, local community engagement, potential for scaling and replicability, organizational capacity, cost effectiveness, and the degree to which the proposed plan addresses diversity, equity, and inclusion.
The first round of Park City Climate Fund grants was awarded in February 2020 to Recycle Utah, TreeUtah, and Utah Clean Energy. Read about the awarded grants here.
Supporting the Fund
Please join us in building this fund for climate solutions. Donations to the Park City Climate Fund will support the projects selected for grant investments, allowing programs to be promptly implemented while also providing support to ensure that the Community Foundation can continue to support climate and environment efforts over the long term. Online gifts are welcome, or please call or email Sam Mueller at 435-214-7477 or sam@parkcitycf.org to explore other giving methods.
"We see global warming not as an inevitability but as an invitation to build, innovate, and effect change, a pathway that awakens creativity, compassion, and genius." —Paul Hawken, environmentalist, author, leading activist, and founder of Project Drawdown