Park City Community Foundation is thrilled to announce that a new shared psychiatric Advanced Practice Registered Nurse (APRN) position has been created thanks to a generous grant from The J. Willard and Alice S. Marriott Foundation. This position will address the unmet psychiatric and psychotropic medication management needs in Summit County, providing services to the clients of four local nonprofits offering licensed counseling services. The APRN position—along with a related scheduler/biller position—will provide services to the counseling clients of Christian Center of Park City (CCPC), Jewish Family Service, Peace House, and People's Health Clinic. Recruitment to fill these new positions is about to begin.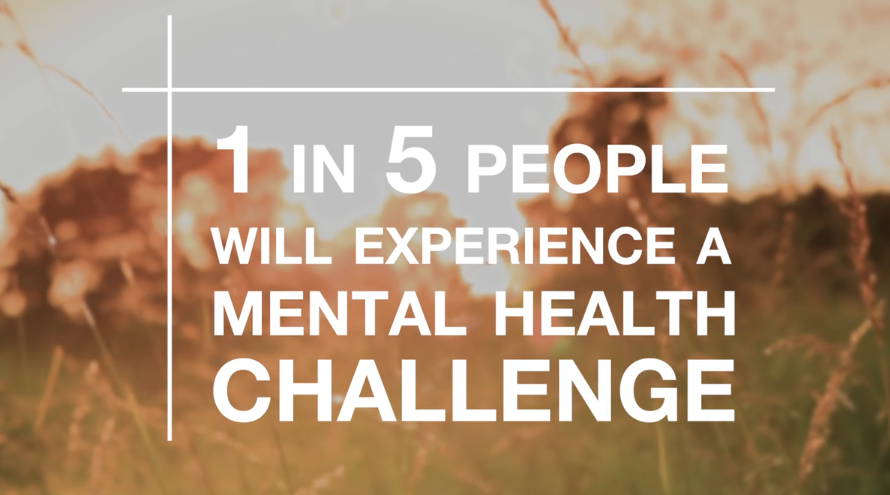 Park City Community Foundation is creating solutions that lead to better mental wellness community-wide. We realized early on that these issues could not be tackled without the whole community involved. In close partnership with leaders in government, nonprofits, healthcare, and the private sector, Park City Community Foundation organized the Summit County Mental Wellness Alliance. With the Summit County Health Department acting as the initiative's institutional hub, the alliance now has dozens of people involved in creating solutions that will make a huge difference in both the short and long term.
In October 2016, results were released of the Summit County Mental Health Needs Assessment Survey. Among many useful findings, the report revealed that people who needed mental health services often encountered wait times of four to six weeks for services; and that if they seek services outside the county, they were less likely to be satisfied with results. The wait times represented a lack of available services. The Alliance issued its strategic plan in fall 2017; the first goal listed in the plan is to "expand community access to mental health and substance abuse programs and services in Summit County."
Our overall goal is to plan and implement county-wide, systemic, sustainable solutions aimed at improving mental wellness in our community—covering mental health and substance use, treatment and prevention, youth and adults. In our community, four local nonprofits independently provide counseling services to low-income and/or otherwise vulnerable people: CCPC, Jewish Family Service, Peace House, and People's Health Clinic. Many of their clients need psychiatric medications prescribed and managed; none of these nonprofits currently have that capacity on staff, and access to medication management services is very limited in Summit County. Counselors resort to cajoling private-practice psychiatrists and psychiatric Advanced Practice Registered Nurses (APRNs) to squeeze their clients in, trying to get general practitioners to prescribe the necessary medications, and sending clients to services that are outside the community. Many of the needs simply don't get met.
The four provider organizations who will be sending clients to the APRN currently see over 200 regular clients at any given time. It is estimated that about a quarter of those – or about 50 – will need medication management services in a given year, with many of them seeing the APRN multiple times. The APRN will likely see about 20-25 clients in any given week.
The clients served by the partner organizations include many who are low-income, some who are victims of abuse, some who do not speak English and/or cannot read or write, and some who simply cannot access medication management services in Summit County. In general, these clients are among the most vulnerable people in our community.
The hiring of the APRN is a step in the right direction. As the strategic plan makes clear, it will take years, sustained commitment, and substantial resources for our community to truly change the mental wellness landscape. With the strong start we have, there's every reason to believe we will succeed.
Organizations
Park City Community Foundation has brought the partner organizations together and is providing general project oversight and support.
CCPC provides a wide range of services to people in need, ranging from counseling to a food bank to rental assistance to clothing and much more. Their counseling department has seven providers (some part-time and some full-time) who regularly see clients. CCPC will be the hiring institution and host of the shared APRN position proposed in this application.
Jewish Family Service provides counseling in Park City for four-and-a-half days a week; three of those days are covered by a Spanish-speaking counselor.
Peace House provides counseling services to victims of domestic violence and their families. Some clients are staying in the Peace House shelter; many others are served on an out-patient basis.
People's Health Clinic provides healthcare to the uninsured. They collaborate with Jewish Family Service and with volunteer professionals to meet the counseling needs of their clients, most of whom are Spanish-speaking.
Summit County Mental Wellness Alliance, coordinated through the Summit County Health Department, will help ensure that this proposed program is in harmony with the Mental Wellness Strategic Plan and with other services in Summit County.
CONNECT Summit County builds awareness around mental health, advocates for mental health services, and provides people with online and one-on-one help in locating the services they need. CONNECT will help ensure potential clients know that counseling and medication management services are available through the four provider nonprofits.
Want to get involved? Learn more on the Alliance web page, contact Ollie Wilder at ollie@parkcitycf.org, or donate today to Park City Community Foundation's Mental Wellness Fund.