Written by guest author Philip Curll
Park City Community Foundation helps people give back to the place they love. With deep community knowledge and nonprofit expertise, the Community Foundation connects donors to organizations that are making a real difference in the greater Park City area. One of those organizations is Mountain Town Music.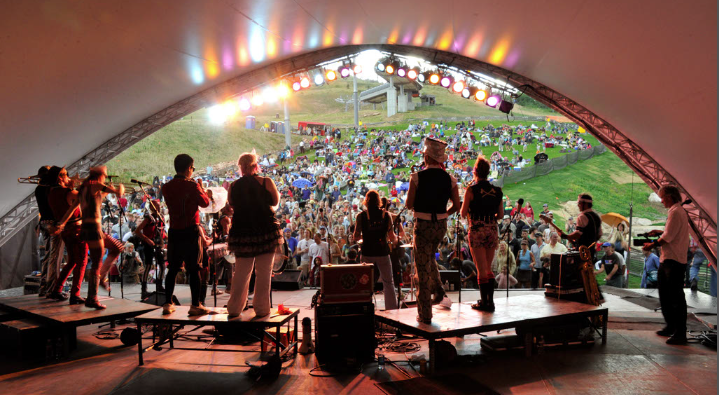 Ask anyone in Park City what their favorite Wednesday night activity is and they'll most likely mention the free concerts at Deer Valley. Including their popular Deer Valley concerts, Mountain Town Music's concerts and events reach over 350,000 people each year through 200+ concerts in the Summit County area — and most of them are free.
In addition to community concerts, Mountain Town Music produces outreach programs for schools, provides web and grassroots based networking platforms for up-and-coming artists, and partners with other nonprofits to reach common community driven goals.
Mountain Town Music is committed to promoting the power of music in the Park City community.
"We exist to produce, foster, and support live music which enhances the cultural experience for Park City and Summit County residents and visitors," said Brian Richards, Community Conductor of Music Matters.
One of their annual events is partnering with the Kimball Arts Festival, where Mountain Town Music helps produce over 25 live musical acts throughout the three-day event. The culturally diverse music offering helps create a fun, diverse, and vibrant experience for for event, which brings in over $20 million in economic impact annually.
In addition to introducing talented musicians to the Park City community, the Mountain Town Music "In Schools" program encourages students to pursue music and introduces them to a variety of musical instruments and genres. The program fosters appreciation for diverse contributions to American culture, highlights the role that the arts can play in social transformation, and helps to create a sustainable musical community.
Research has found that learning music facilitates learning other subjects and enhances skills that children inevitably use in other areas. The Mountain Town Music educational workshops reach over 1,000 students in the Park City area each year.
Visit the Mountain Town Music page on our Giving Guide page to donate. Your donation will help to ensure that Mountain Town Music can provide the cherished musical events and outreach programs that we have grown to love in our Park City community. For more information on special events, educational programs, networking platforms, and concerts visit the Mountain Town Music website.