Women's Giving Fund – 2019 Grant Finalist Vote
Note: The Women's Giving Fund finalists for 2020 will be posted here on Monday, June 8 when 2020 voting will open. The information below was for the 2019 grant cycle.
The 2019 Women's Giving Fund Grant Finalists have been selected! All Women's Giving Fund members are encouraged to vote for the organization that will receive the annual grant of $35,000.
HOW TO VOTE:
Watch each of the 2 minute videos and take a moment to review the documents about the 3 organizations.
Decide which organization you believe will have the greatest impact on women and/or children in Summit County.
VOTE BELOW by filling out the form. Only one vote per Women's Giving Fund member will be counted. The voting deadline is 11:59pm on Monday, June 24.
The final recipient will be announced at the Women's Giving Fund Grant Celebration, on Monday, July 8, 4:00-6:30pm at Park City Mountain's Red Pine Lodge at the Canyons. Please join us and RSVP by clicking here.
If you have questions or any trouble submitting your vote, please contact Rachel Olson at rachel@parkcitycf.org.
If you are not yet a Women's Giving Fund member and would like the opportunity to vote this year, please consider becoming a member. More info here.
Thank you for being a Women's Giving Fund member and for helping decide where this year's grant will have the highest impact!
PC Tots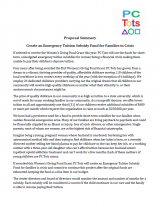 PC Tots will create a short-term emergency tuition subsidy fund for women facing financial crises making it so they cannot pay their children's childcare tuition. In four years, PC Tots has grown to two centers serving 110 children with high quality, subsidized childcare. An emergency fund will ensure continuity of care for families facing difficult situations.
Read the proposal summary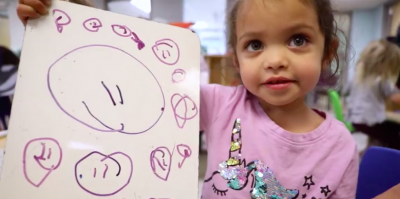 People's Health Clinic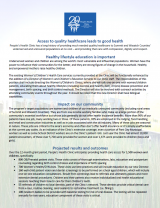 People's Health Clinic plans to hire a Director of Women's and Children's Education Services, increasing their impact to provide health care access and education for 1,500 women and children. Services will include OB/prenatal patient visits, women's health/gynecological visits, well-child patient vision and dental screenings, referrals, and baseline testing of newborns.
Read the proposal summary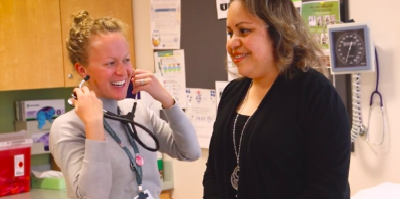 Youth Sports Alliance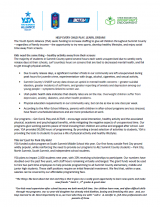 Youth Sports Alliance provides 30,000 hours of programming promoting physical activities and healthy lifestyles for Summit County youth through their after school Get Out & Play and ACTiV8 programs. The numbers served are growing, having doubled over the last five years. With increased staffing, they plan to impact 2,000 students next year, with 20% receiving scholarships to participate.
Read the proposal summary