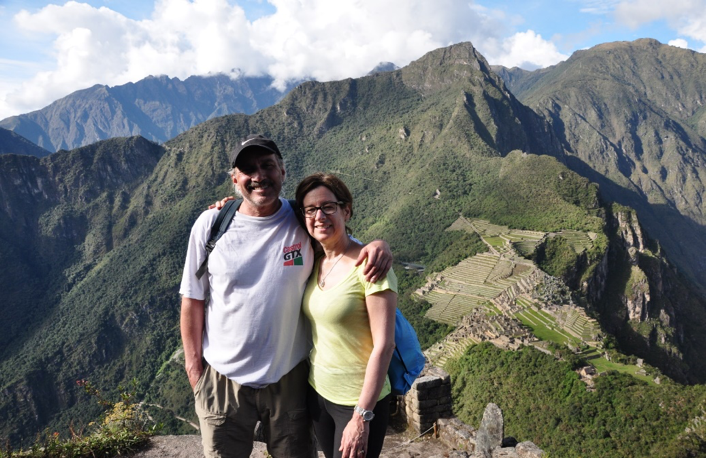 Kathy and Tom Raffa and the Raffa Companies are returning as Founding Sponsors of the Park City Giving Guide, which will be released Thanksgiving 2017. "Many of us who live here part of our time may not see much need in this beautiful resort. But as in every community, the need is real," said Raffa.
Q: How do you fit giving into your life here in Park City?
Tom and Kathy: It is so easy for us to do because our personal lives are so integrated with our work, which reflects our concern for community. Kathy and I run several companies whose sole purpose is to be a catalyst for positive, systemic change in our communities. We do this by building capacity in our clients that are predominantly in the nonprofit and social sectors. We also are directly involved with several nonprofit organizations and initiatives that we founded. So when we purchased our second home in Park City, our first incline was to meet those good folks that are a part of this sector and see how we might help.
Q: Why do you think Park City is a unique place to live and give?
Tom and Kathy: Ahh, to live in a resort community is just special! Everything seems to be there for our enjoyment. But if you look deeper, you can see that it is these nonprofits and the folks that are dedicated to these nonprofit and their missions that truly make this place so special. They work on the social issues that face all communities and do it so well that if you are a part-time resident, you may only see the positive results.
Q: What is the history of the Park City Giving Guide?
Tom and Kathy: So this is why Kathy and I wanted to get this Park City Giving Guide started. In our DC office, we house the Catalogue for Philanthropy in an effort to bring an awareness of the small community-based nonprofits in DC that do such good work and are in such great need of our support. Our DC Catalogue has been around for almost 15 years and last year alone we raised over $3.3 million dollars (and more than $40 million since 2003) for these small but very effective nonprofits. I see our Park City Giving Guide as a way to tell both full-time and part-time residents the story of our wonderful nonprofits that make this "the town we all love."  It is our hope that, like the DC Catalogue, the Park City Giving Guide will become a vehicle that will raise millions of dollars each year for those that work to make our community so great.   
Q: How do you think the Giving Guide can impact nonprofits in Park City?
Tom and Kathy: We believe the Giving Guide raises awareness of these effective and trustworthy nonprofits and, in so doing, it will raise the money that is so necessary for them to grow and expand their missions. With this can come an uplifting of the entire nonprofit sector in Park City building their capacity, improving their effectiveness, and advancing their respective missions. With the Park City Community Foundation in the lead, it will help to create the collaborations within the nonprofit sector and among civic leaders, the government, other foundations, and individual citizens to more effectively cure social ills. Kathy and I simply believe that the Giving Guide can bring all of us together to create an even more vibrant Park City.
Q: What does Park City Community Foundation mean to you?
Tom and Kathy: As the President and CEO of the nation's largest finance and accounting firm dedicated exclusively to social change clients, Kathy and I have worked with many community foundations. Park City Community Foundation is one of the best. It is as effective as the nonprofits it serves and as collaborative and convening as the community it is so much a part of. Being a board member of the Foundation, I have been so impressed with the staff's ability to convene others to collaborate in the efforts to find workable solutions to social issues that face so many in our Park City community. I feel privileged to be a small part of the great work of Park City Community Foundation and its stellar board.