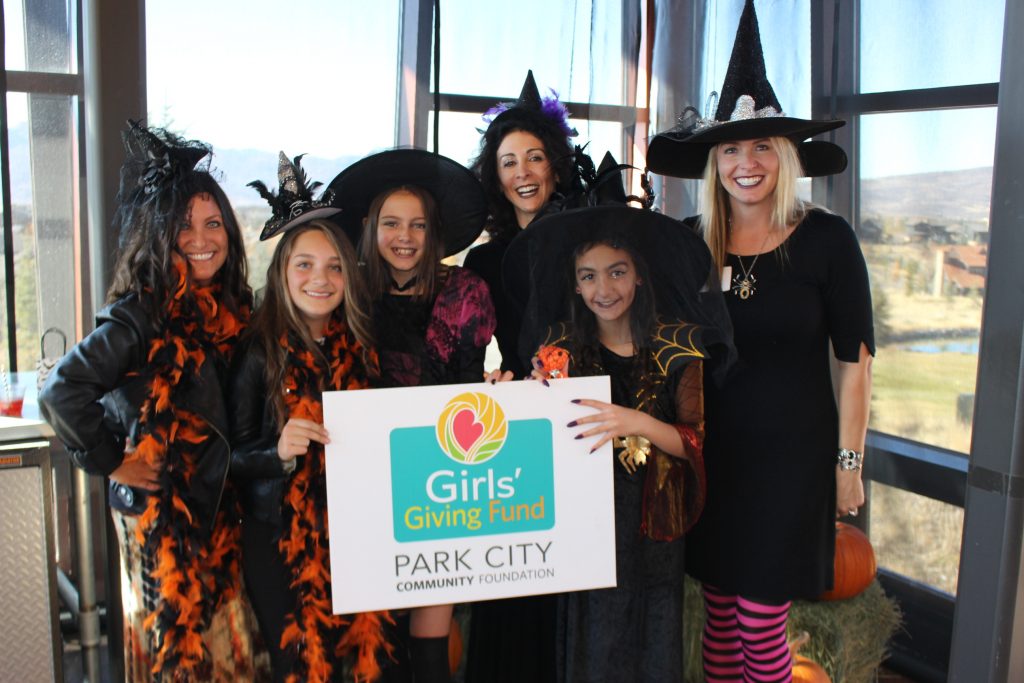 The Girls' Giving Fund Mother/Daughter Witches Brew was a huge success at Promontory last weekend.  Over 100 Mother's and Daughter's celebrated school age girls becoming members of the Girls' Giving Fund and part of a young community that gives back to Park City.
Thank you to Robin Milne and the Promontory Club for hosting the Mother/Daughter Witches Brew fundraiser for the Park City Community Foundation Girls' Giving Fund on October 28th. This fundraiser introduced over 100 girls and their moms to the new Girls' Giving Fund and raised over $3,000. Everything was perfect with amazing food, decorations and fun activities.
Park City Community Foundation launched the Girls' Giving Fund this summer with the goal to raise $10,000 to help non-profits in Park City. Inspired by the Women's Giving Fund, this new effort gives girls in our community the opportunity to make a difference by giving back.
The Girls' Giving Fund is planning on announcing our grant recipient at the Women's Giving Fund holiday party on December 4th. There's still time for girls to get involved and donate at https://parkcitycf.org/our-impact/womens-giving-fund/girlsgivingfund/ or during Live PC Give PC on November 10th.
For more information click HERE.