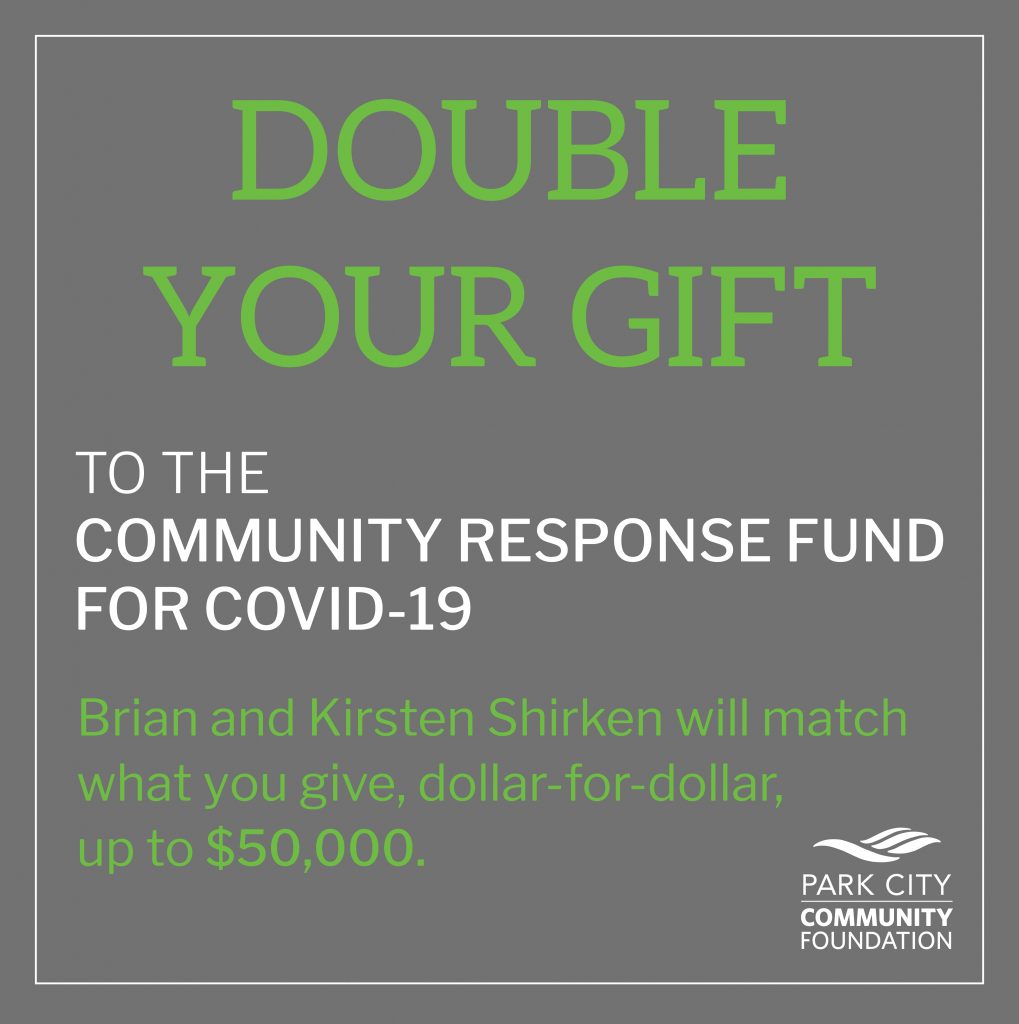 Brian and Kirsten Shirken have generously offered a $50,000 match to double donations to the Community Response Fund for COVID-19 during the week of April 6!
Three weeks ago Park City Community Foundation activated its Community Response Fund to rapidly deploy resources to those who are being most highly impacted by COVID-19 in greater Park City.
Grants from the fund are helping ensure that basic needs are met–including food, housing, and healthcare–for those who are disproportionately impacted by coronavirus and the economic consequences of this outbreak.
If we meet this challenge grant from Brian and Kirsten Shirken, $100,000 will be added to the fund to help individuals and families. Gifts of any size are wonderful!
Our deepest gratitude goes to the Shirkens for caring for our community during this unprecedented pandemic.