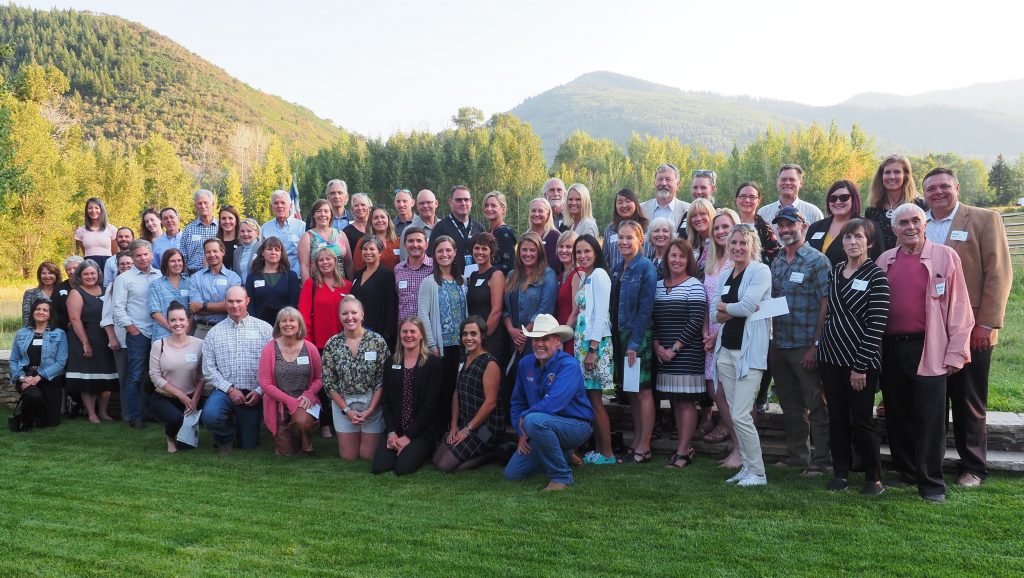 Park City Community Foundation awards local nonprofits with annual Community Fund Grants and announces the Trisha J. Worthington Community Service Award grantee
Park City, Utah (Sept. 9, 2019) – Park City Community Foundation today provided critical support and recognition to local nonprofits, and to one extraordinary individual. Community Fund grants totaling more than $244,000 were given out to support 48 high-impact nonprofits, and Shelley Gillwald was recognized with the annual Trisha J. Worthington Community Service Award.
The 2019 Community Fund grants were awarded to representatives from each of the 48 nonprofits who shared what the funding will help them to accomplish. These grants will provide mental health peer support, youth arts and sports programs, high quality affordable childcare, trails and open space, affordable housing, legal assistance, and much more.
"Local nonprofits are critical in making Park City the great place that it is," said Katie Wright, Executive. Director of Park City Community Foundation. "We are honored to support them in accomplishing their missions."
Now in its twelfth year, Park City Community Foundation has granted over $1.6 million to nonprofits that serve the greater Park City area through its Community Fund. Grants committee members review community needs, conduct site visits, and analyze organizations' financials to gain the community knowledge to make smart grants with big impact.
Donors to Park City Community Foundation make the Community Fund possible; they include Community Pass Club members and partners, people who make gifts of any size, and contributors to the community foundation on the annual day of giving, Live PC Give PC.
See the full list of 2019 grantees >
 Additionally, the Trisha J. Worthington Community Service Award is given annually by Park City Community Foundation to an individual who has been generous with their time and talent to charitable and community endeavors. As the founding Executive Director of Park City Community Foundation, Trisha J. Worthington inspired others with the spirit of service and philanthropy.
This year's awardee is Shelley Gillwald who has been honored for her tireless work to ensure that all children who are interested in sports can participate. She was Executive Director and Founder of Youth Sports Alliance, which now serves thousands of children each year, and she is now Executive Director of Park City Soccer Club, where she has served since 2012. She has helped Park City Soccer build diversity and inclusion and, as a result of her work, Park City Soccer Club's Latinx enrollment of 18% is nearly representative of the local population and continues to climb every year.
Park City Community Foundation also grants $1,000 to a local cause chosen by the awardee which will be Park City Soccer Club this year.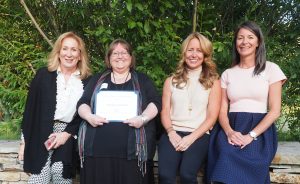 About Park City Community Foundation
Park City Community Foundation is creating an enduring philanthropic community for all the people of Park City. The Community Foundation has been playing a vital role in solving the most challenging problems in Park City over the past 12 years. We care for and invest in the people, the place, and the culture of greater Park City. We bring together local nonprofits, caring donors, and community leaders to contribute financial resources and innovative ideas to benefit all the people of Park City—now and in the future. Visit www.parkcitycf.org to learn more about donating, volunteering, fundraising and getting involved in the generosity of Park City.
Media Contact: Christine Coleman, Marketing & Communications Director, Park City Community Foundation, christine@parkcitycf.org, 415-209-8506.