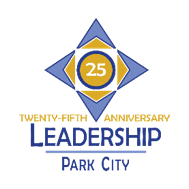 Are you a nonprofit in Park City? Do you have a project that needs help and resources? Propose it to Leadership Park City and Class 25 will consider it to be their Class Project!
Each year Leadership Park City undertakes a Class Project as part of their year-long leadership training program. The selection of the class project is voted on by the Class, and all 30 plus class members are tasked with helping to organize, design and implement the project before their leadership year concludes in October.
If you would like to propose a project for consideration by this year's Leadership Class 25 please review the Project Criteria and fill out the enclosed short form. The short form should describe your idea and how you think the leadership class will be able to partner and assist.
Please direct your questions about the project or short forms to Minda Stockdale at Minda.Stockdale@ParkCity.org.