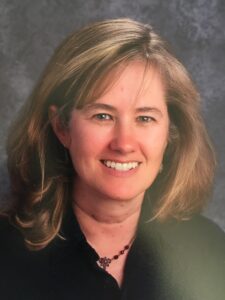 Kristen Schulz started as the Coordinator of the Early Childhood Alliance in October of 2019. Prior to her career in the nonprofit sector, Kristen worked as a lawyer for 10 years. Upon the birth of her third child, she made the decision to go back to school for an education in nonprofit management. She went on to manage government funding and advocacy for the Dallas Affiliate of Habitat for Humanity for 10 plus years before relocating to Park City in 2016. She has extensive experience creating collective impact models through targeted intervention in disenfranchised communities and coordinating community resources to get the job done.
The Early Childhood Alliance was formed by Park City Community Foundation to ensure that all children up to age three have the opportunities to learn and thrive at this critical developmental stage. When a child is not given the opportunity to develop to their full potential in those early years, the harm and consequent costs are borne over many years by the individual, the family, and the whole community. Currently, there are not enough sage, affordable childcare options in Summit County to meet the need, and one-half to one-third of children from economically disadvantaged families are not ready for kindergarten when they should be. The Early Childhood Alliance is working to address these issues.
What kind of projects is the Early Childhood Alliance working on currently?  
The Early Childhood Alliance is working on a myriad of projects, it's like choosing between your children, they're all priorities.  
Access to high-quality, affordable childcare is a huge focus of ours, and we support PC Tots in that effort, as well as kindergarten readiness. The Parents as Teachers Program that we support through Holy Cross Ministries is essential. These are qualified, trained professionals going into homes once a month to visit families with children from birth to age three and really trying to help educate the parents because that's the earliest and best teacher – parents.  
We are working with the United Way of Northern Utah to expand a volunteer-based home visiting program called Welcome Baby that will allow us to reach more families.  
A majority of childcare in our area are family, friends, and neighbor providers, so we partnered with Park City School District to make sure we are reaching out and supporting networks. In October, we will be offering classes in Spanish through the Park City Community Education Department to work with caregivers on early childhood development.  
We are an affiliate of the Dolly Parton Imagination Library, where we mail books to children in our service area ages 0 to 5 each month for free while advocating that this program becomes a state-wide program.  
We are actively trying to ensure the state is offering its childcare resources and subsidies to mixed-status families, where children are United States citizens and parents are undocumented. Currently, Utah does not do that, so we have been very active in advocating for families to have more resources.   
Why is early childhood care and education such an important cause for women in this community to care about?  
1 in 4 women in Summit County does not receive any prenatal care. 70% of mothers with children under the age of six are in the workforce in Summit County, according to the U.S. Census Bureau. Early childhood issues affect most women in some way, shape, or form. But one thing I want to be clear is I think we have done a disservice to characterize childcare as only something that women have to worry about. This is a parental problem, including fathers. So yes, it is a huge women's issue, but I want to be sure that we accurately discuss the way families handle it today.  
Looking back at the history of childcare in this country, the United States did not heavily support childcare at the federal level until World War II when women were heavily joining the workforce. After the war, women began to leave the workforce, and the government did not feel the need to keep up with these efforts because most families did not have both parents working.  
Now that dynamic has changed. Most women live in households where both parents work. So, we need to recognize this is a multi-generational issue. Providing childcare and early education for youth is not only improving the lives of the children, but it also provides stability and economic opportunities for both parents. Although historically, and even today, we still put the onus on women.  
Would you say one of the things that you're working on is putting less weight on women as caretakers and a stronger emphasis on community involvement?  
As a mother, having birthed two children and having an adopted child, people don't recognize that parenting, as a verb, is extremely difficult whether you gave birth to the child or not. But there is a separate category of health issues that are associated with going through a pregnancy and the birthing process.  
I've been spending a lot of time researching maternal mental health – both hormonal changes that are a part of pregnancy and birthing but also what I would call parental stresses. Right now, in Utah, 1 in 3 women experience depression or anxiety after giving birth and those numbers only are going up. And I think COVID, the isolation often associated with being home with young children has exacerbated all these issues.   
I'm really worried during COVID that the isolation is making all of those stressful situations worse. So, I think as a parent, and a woman, it is important for us to support each other recognizing that parenting is stressful, raising children is difficult. We as a community should support our parents who are actively parenting, so they know they are not alone. Whether it's through Women's Giving Fund, through women supporting women, fathers supporting fathers, or families supporting families, community engagement is of high importance for folks who are parents. 
Would you say your experience as a mother and working with disenfranchised communities drew you to want to be a part of the Early Childhood Alliance? 
For sure, I was always a working mother, and so my children have been in a wide variety of childcare settings. I was so thankful for all the wonderful opportunities that my kids had when it came to investing and supporting them early on in their lives. I know from personal experience when I was young, being friends with other parents your age was such a help to me and my family. 
It's important to me to be working in an area where I feel there is a real opportunity to make a difference and working in early childhood 100% satisfies that need. People who work in this industry have frankly been underpaid and underappreciated their entire lives, and they do it because they love the kids, and they recognize how important it is even if society does not recognize their efforts. 
Would you like to see more focus on mental wellness going forward?  
Definitely.  A lot of people don't realize that the reality of anxiety and depression for women after childbirth really extends beyond the year after childbirth, right around when women start to lose their coverage, particularly if they are using Medicaid. This is a dangerous period for parents and children, and we really need to make sure that women have access to necessary resources for mental health not only throughout their parenthood but when their kids are so young.  
I am in a fellowship through 2020 Mom's, a state policy fellowship that focuses exclusively on maternal mental health, and I'm also working on Voices for Utah Children and the WYCA's Maternal Mental Health Policy Task Force. We meet once a month, and we are very active in trying to close gaps in coverage. 
Anything else you would like to add?  
People should make their childcare decisions based on what they think is best for their children and their family. And that does not mean that every child should be in center-based childcare. We want to support parents who are home with their kids, we want to support families that are using an informal network, we want to support families who are using the centers. 
All in all, we try to focus on all aspects of early childhood, and it's expansive. Food, housing, parental support, it's a long list of things needed to make sure our early childhood community is strong and thriving. 
–––––––––––––––––
The Early Childhood Alliance is working to ensure that all children in the Wasatch Back have sufficient opportunities in the years up to age three to thrive, learn, and grow into participating, contributing members of our community. Learn more.
To support this initiative and caregivers in our community, please donate online or contact Sam Mueller at sam@parkcitycf.org or 435-214-7477.
To dive deeper into the Early Childhood Alliance, please visit their website.