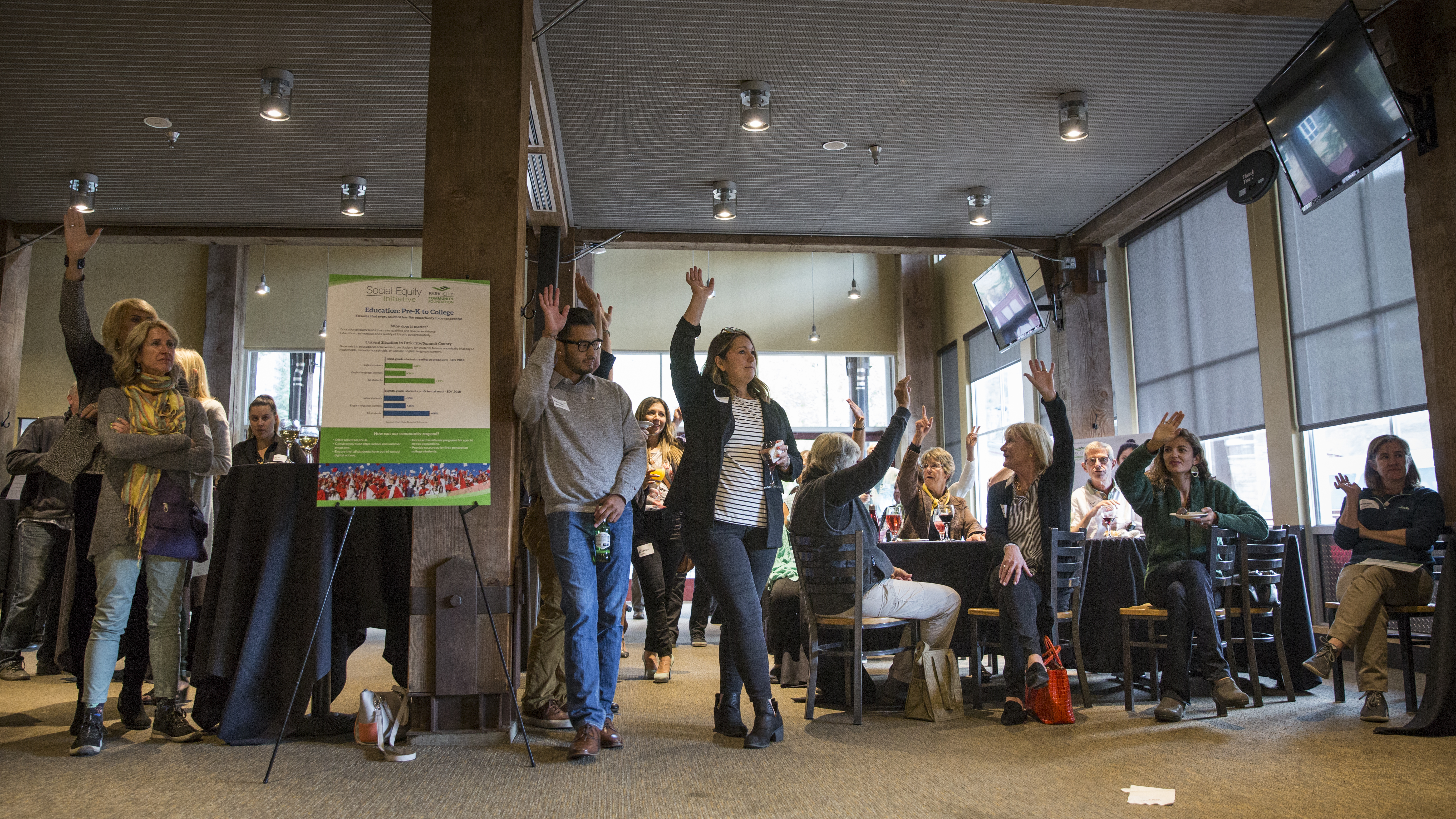 Affordable Housing, Education, Inclusion Are Top Priorities
After a year of collaborative work, Park City Community Foundation has released a Community Social Equity Strategic Plan aimed at enhancing diversity, equity, and inclusion in greater Park City.
Read the Community Social Equity Strategic Plan in its entirety >
The plan represents the work of several task forces and partnerships representing broad sectors of the community. With support from Park City Municipal Corporation, the Community Foundation and the task force members used surveys and other data to investigate social equity needs and opportunities, determined topics that were seen by the community as both critical and ready for action, and developed recommendations for action.
The top three recommended priorities and action areas in the plan are affordable housing, education, and inclusion.
Recommended strategies aimed at increasing affordable housing and actively connecting people to housing opportunities include advocacy, policy and process enhancements, and centralization of outreach and information.
To improve educational equity and outcomes, strategies include early childhood education and care, extended learning opportunities, digital access, transition services for neurodiverse populations, and college access.
Inclusion strategies include a focus on social connectedness as well as practical tools and education to build broader capacity in the community for social equity work.
In addition, income/wages, transportation, and healthcare were recommended as areas where the community may want to explore further social equity solutions in the years to come.
Park City Community Foundation staff have begun presenting the plan to various entities with an invitation to join in implementing the plan.
Read the Community Social Equity Strategic Plan in its entirety >
Additional support for the planning process was provided by Park City Mountain and Vail Resorts EpicPromise.
For media inquiries, please contact christine@parkcitycf.org or 415-209-8506.