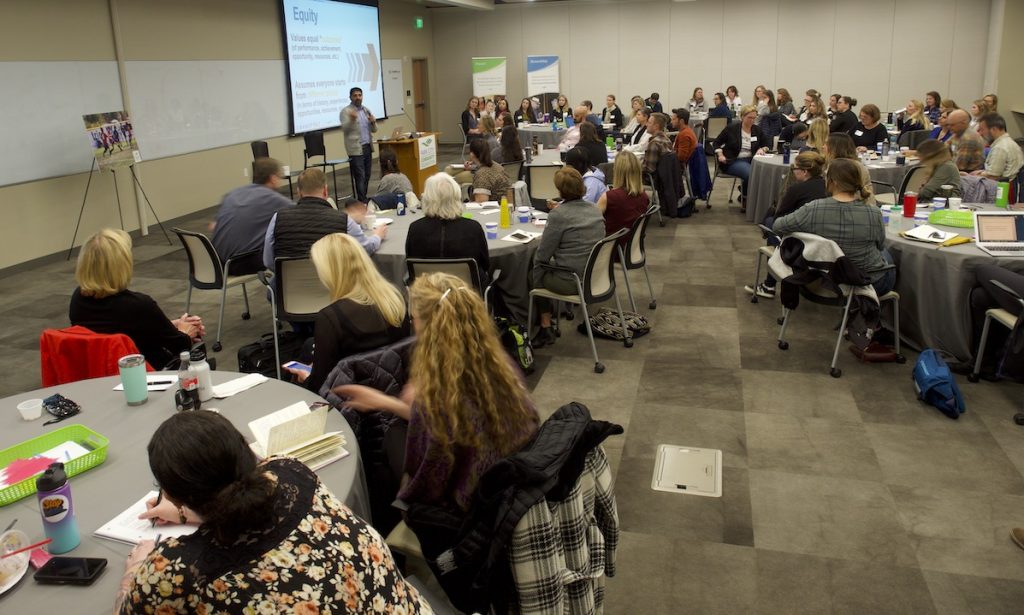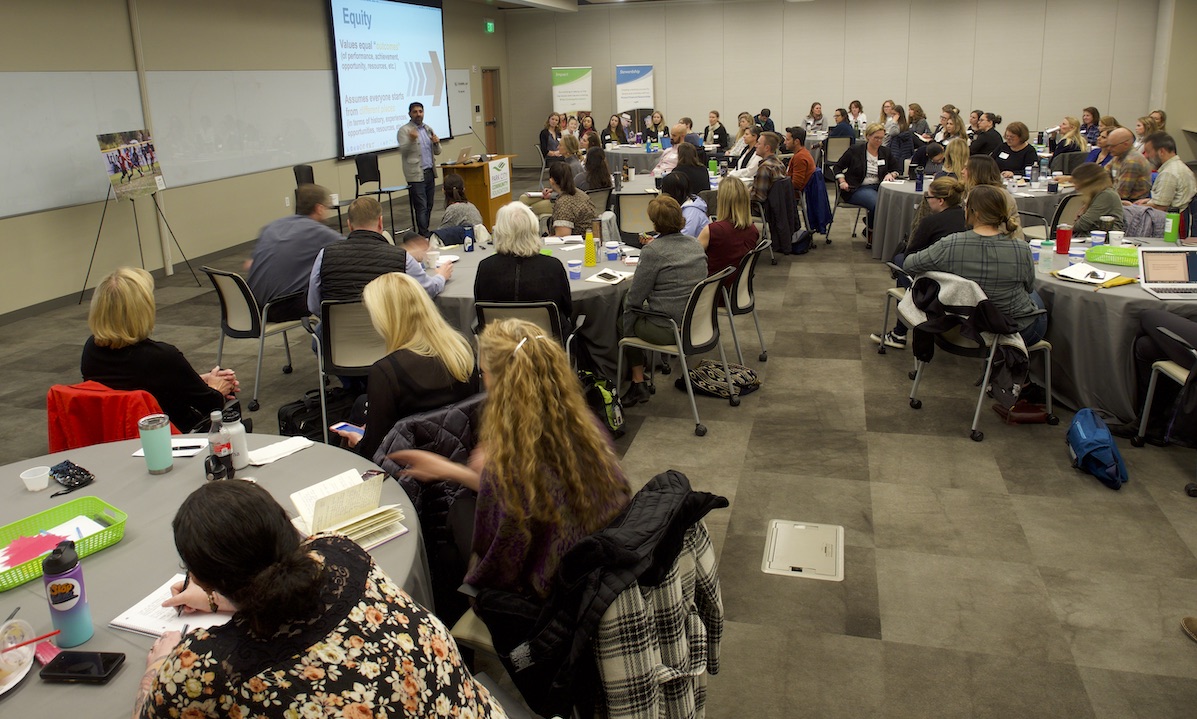 In collaboration with Park City Municipal Corporation, and building on the tremendous work local nonprofits and other partners are doing, Park City Community Foundation is convening the community around diversity, equity, and inclusion (DEI). The work is well under way, and our goal is for Park City and Summit County to be a thriving community where everyone has access to opportunities and is respected, included, and empowered.
On Wednesday, May 8, 2019, over 75 people from 34 local nonprofits participated in Park City Community Foundation's annual nonprofit workshop, 21st Century Nonprofits: Advancing Diversity, Equity, and Inclusion. With the generous support of Vail Resorts EpicPromise, Park City Mountain, and our Annual Fund donors, Park City Community Foundation brought in expert facilitators from the Center for Equity and Inclusion out of Portland, Oregon. Their mission is to transform the spaces that we live and work in.
The Center for Equity and Inclusion's work is anchored in the belief that in order for meaningful, sustainable change to occur, a transformative process must take place. This process must support organizations and communities in developing a common language, consciousness, and value in relationship to DEI (culture work). It must also develop concrete tools and an equity plan that embeds diversity, equity, and inclusion into an organization's identity, policies, and procedures (institutional work).
The day was powerful, with many thoughts, feelings, and experiences being communicated in an open and vulnerable environment. A few definitions were helpful in framing the issues:
Diversity: The full range of differences, visible and non-visible, that make each individual unique.
Inclusion: An environment that engages multiple perspectives, differing ideas, and individuals from different backgrounds to help define organizational policy and practice, and help shape organizational culture.
Equity: Aims at equal outcomes, and assumes that everyone starts from different places.
These values work together. Organizations can have a diverse board room, but not reap any of the benefits unless all board members feel comfortable in the space, have a voice, and actively share in the decision making. Nonprofits and government can intend to help marginalized communities while actually furthering the pain felt by the people that they intended to help. If leaders, organizations, and governments don't include and represent their diverse communities, it will be impossible to understand what those communities need and want and to work toward real, sustainable outcomes.
Two key questions to ask in advancing this work:
Do we have an equity lens that is consistently applied to our decision making?
Do we have a plan to infuse equity and inclusion into all aspects of who we are as an organization?
In our community journey, we must be OK with being uncomfortable, making mistakes, learning, and knowing that DEI is a never-ending process.
Diego Zegarra is the Social Equity Director at Park City Community Foundation. Questions or ideas about Social Equity? Please email Diego at diego@parkcitycf.org. See it in action—watch the video, "What Is Social Equity?"