Park City Community Foundation is committed to furthering nonprofit education in Park City. By hosting three nonprofit roundtables each quarter – one for board members, one for executive directors, and an open roundtable – we provide a collaborative environment for sharing best practices, building stronger relationships among nonprofit organizations, and providing a regular meeting place for community leaders.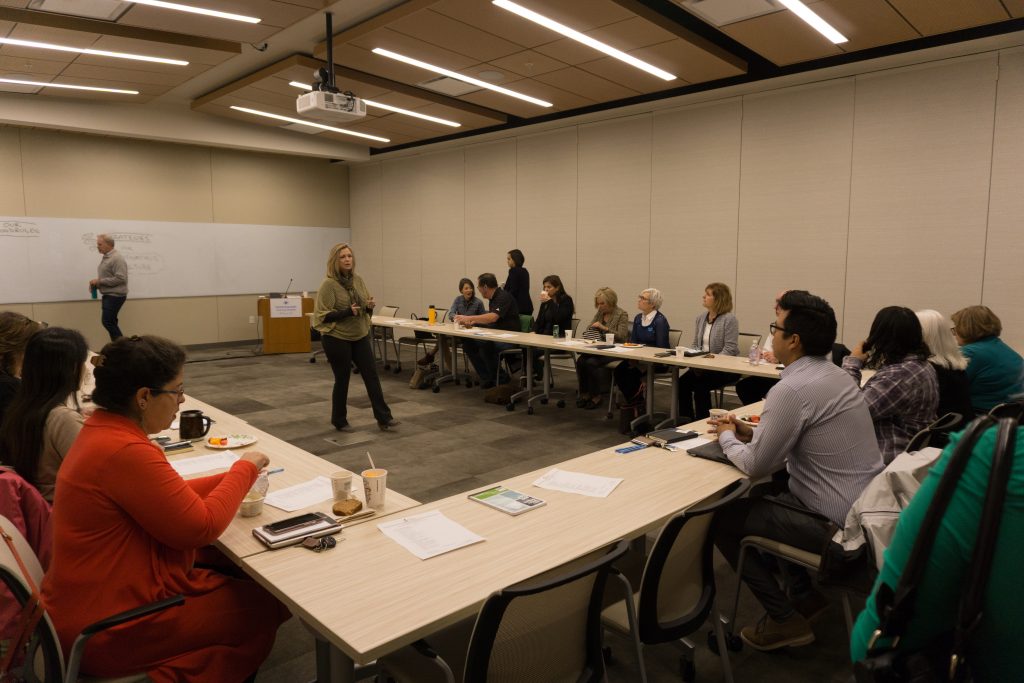 At our most recent open nonprofit roundtable, we discussed several topics, including how you can use spring cleaning as an effective evaluation tool, the importance of owning your calendar, and storytelling.
Spring is a great time to dust off our brains and think about jumping off the treadmill of doing, doing, doing. It is easy for all of us as individuals and organizations to jump on the busy, doing, treadmill and forget we need to stop, breathe, take care of ourselves, keep learning, adapting, and engaging with those that we serve. In a nutshell, focusing on the things that matter most.
The goal is to not let business cloud your vision. How do you find the time? It starts with owning your calendar. You take charge of your valuable time and spend it on the things that you determine are most important. It won't be easy and it won't feel natural at first. Actively controlling your calendar will force you to ask yourself what is actually important and warrants your time, rather than simply reacting to what appears on your calendar and keeps you busy.
Owning your calendar is a game changer. Everyone wants a piece of your calendar and before you know it your time feels like swiss cheese. Scheduling the right kind of time on your calendar is up to you or it will not happen. Learning, focusing, and creating time for no interruptions or no meetings all day is all within your control. How does your daily work tie to your overall goals and is that reflected in your calendar?
Check out
Joan Garry's article
which was written with Executive Directors in mind but applies to all of us. It's a quick read and delves into identifying the five big things on Friday that you are planning and blocking your calendar around the next week. Remember, this isn't do and done. You will continue to learn what works for you and how this owning of time ties to the culture of your entire organization. What you do affects the rest of your organizations' staff as well and you can learn together about why this matters.
We also talked about storytelling: the how's, the why's, and the challenges. Check out
Lori Jacobwith's blog
for great tools on storytelling
.
Park City Community Foundation brought her in as a speaker for the annual Nonprofit Workshop two years ago and she was excellent. She has some free resources on her site and her blog is excellent. Her post last week provided suggestions for
First Steps to Take in Examining Our Nonprofit Stories for Racism.
Please join us for our next nonprofit roundtables which are:
For a full list of our 2019 roundtables, click here.